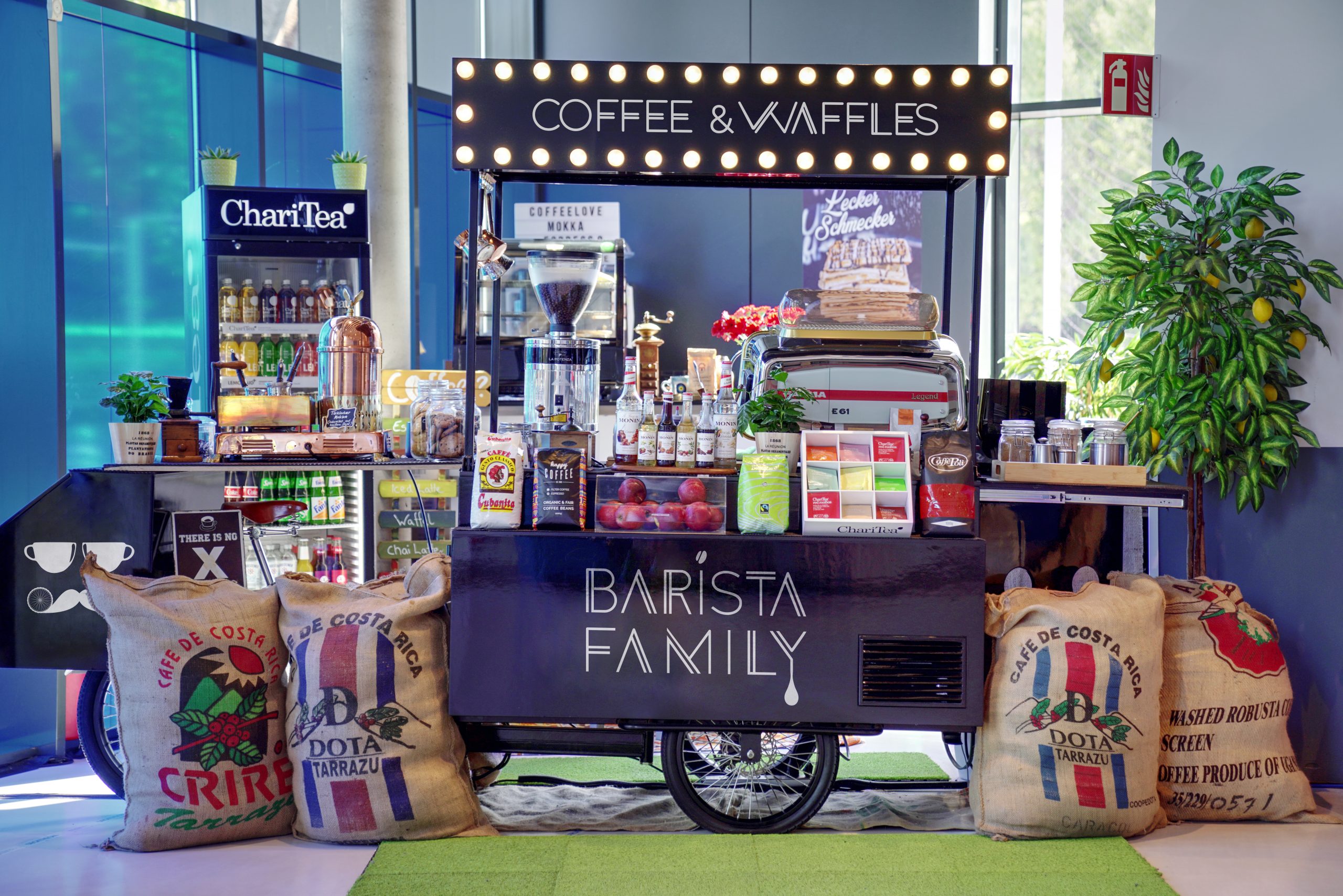 Coffee Bar on Wheels
Probably the nicest coffee bar on wheels. Whether trade fair, business event or wedding — the coffee wheel is suitable for every event.
Learn more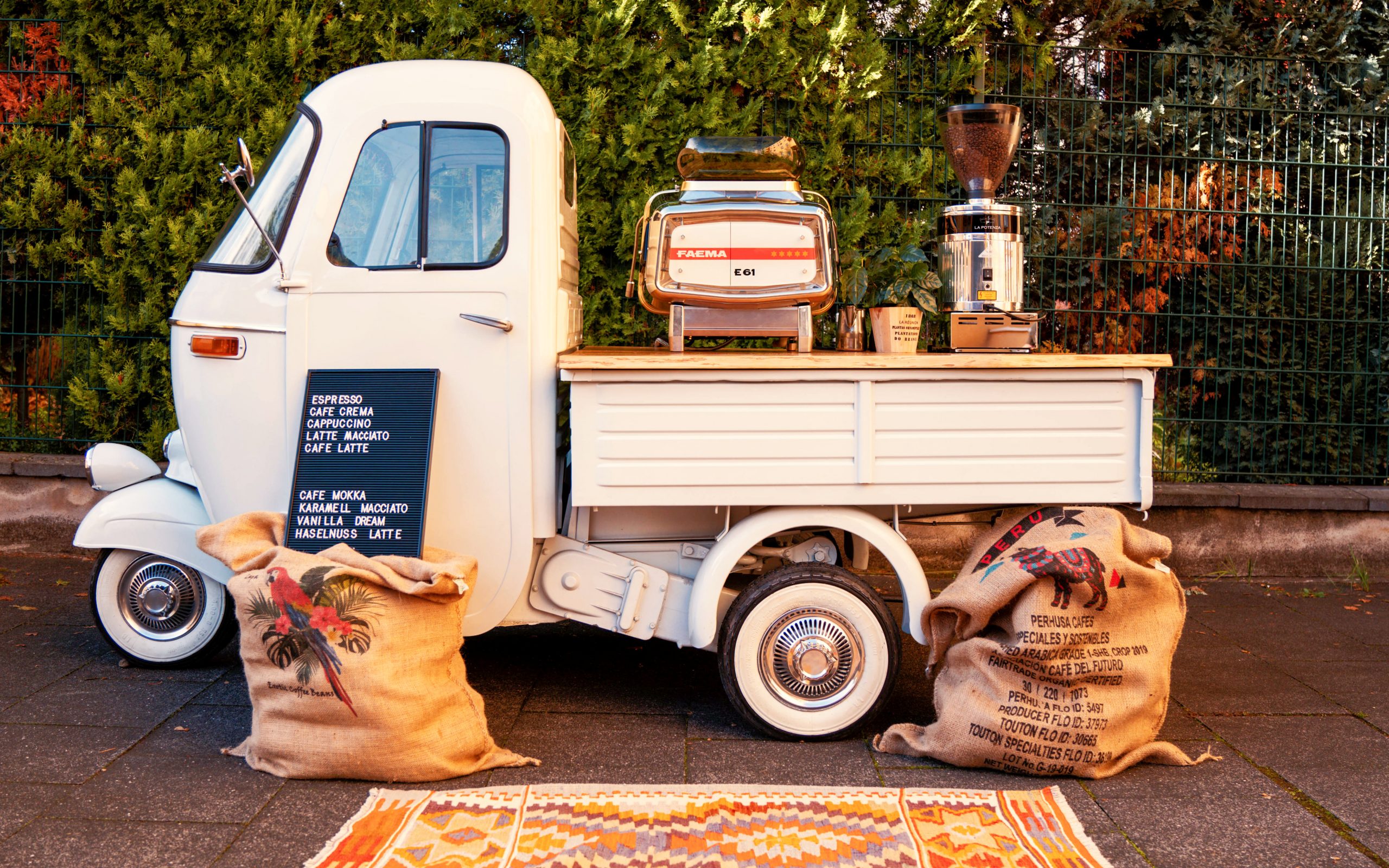 Ape VespaCar
Oldie lovers watch out – with our Ape VespaCar from 1964 you will surely make the right choice for your event and impress your guests!
Learn more
Rent your Barista
You want to inspire your guests at your next event with delicious coffee variations? No problem! Our barista family is professionally trained and will be happy to serve all event participants with delicious coffee specialties. From traditional Turkish mocha and classic espresso specialties to trendy, modern and international coffee specialties: we love our work and will certainly be able to convince the guests of your next event of the delicious Italian hot drink. We look forward to your inquiry and to host your guests!
Request now